About Gordon's
Alexander Gordon started as he meant to go on — by sourcing the finest possible ingredients. This attention to detail and high juniper content has earned Gordon's the recognition as the 'ginniest' of gins. By 1800, thanks to the support of the British Navy, Gordon's had started to make its way to all corners of the world.
1769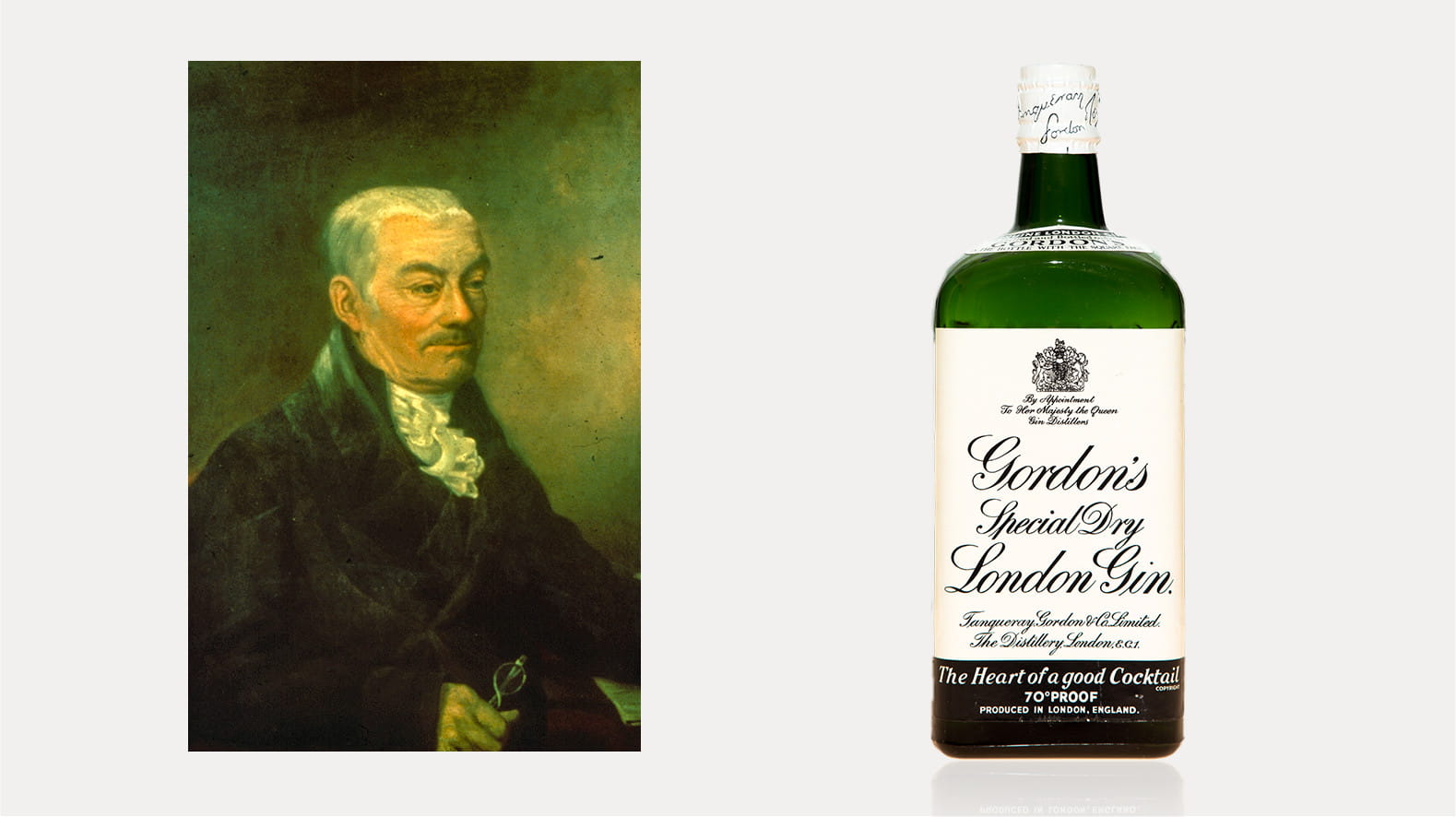 Where It All Began
Alexander Gordon was one of the first to pioneer the distillation of fine quality gin. In 1769 he founded his distilling business in the Southwark area of London and began perfecting his own brand using only the finest natural botanical ingredients to create the flavour that he desired.
1924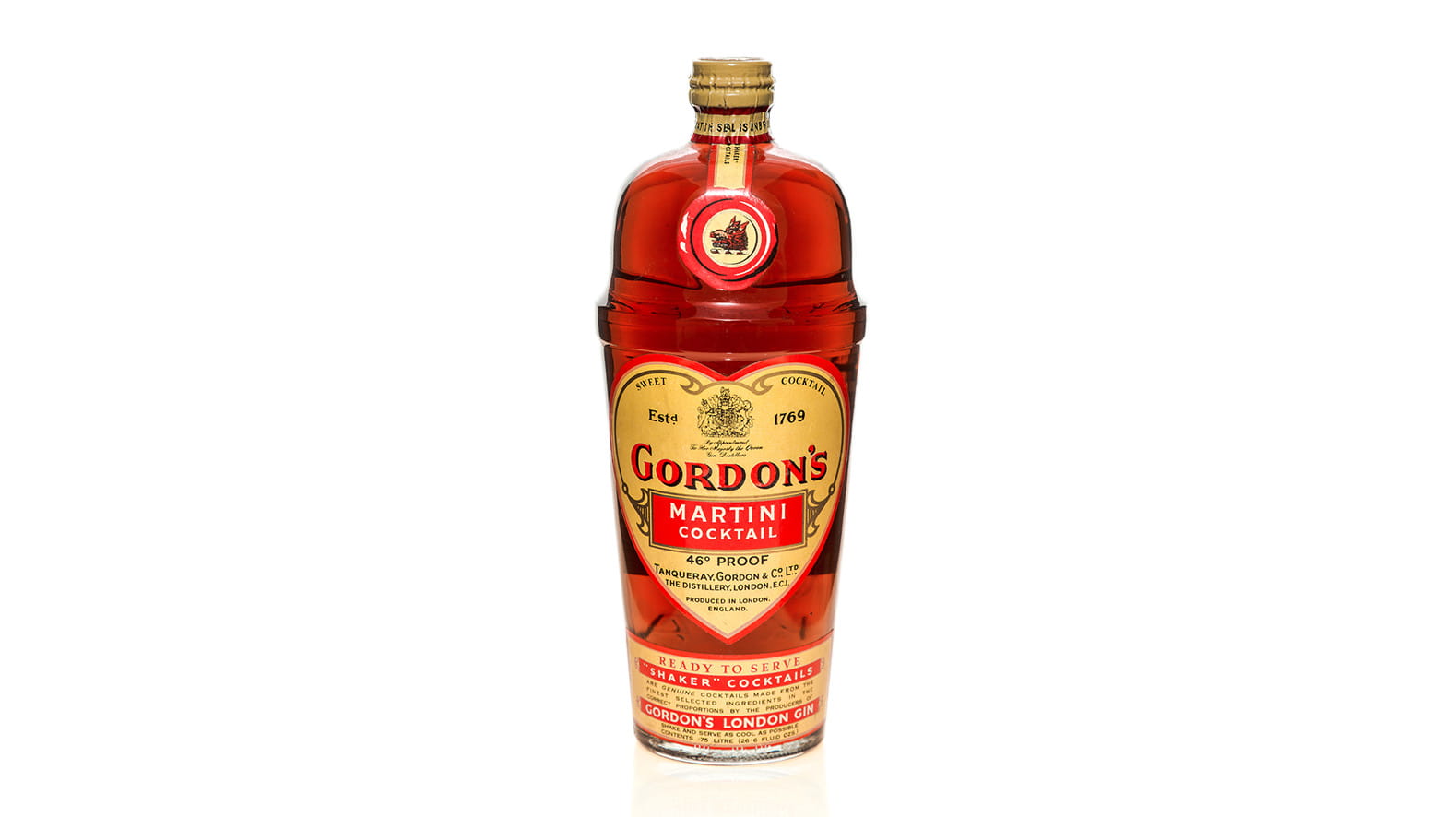 The Gordon's Cocktail Shaker
Gordon's was a pioneer in the cocktail space, launching the first Cocktail Shaker bottle in 1924 in response to the growing trend of cocktail parties but people not being sure on how to make them correctly. This demonstrates how innovation has always been central to the brand and why it continues to be the worlds most popular gin.
1960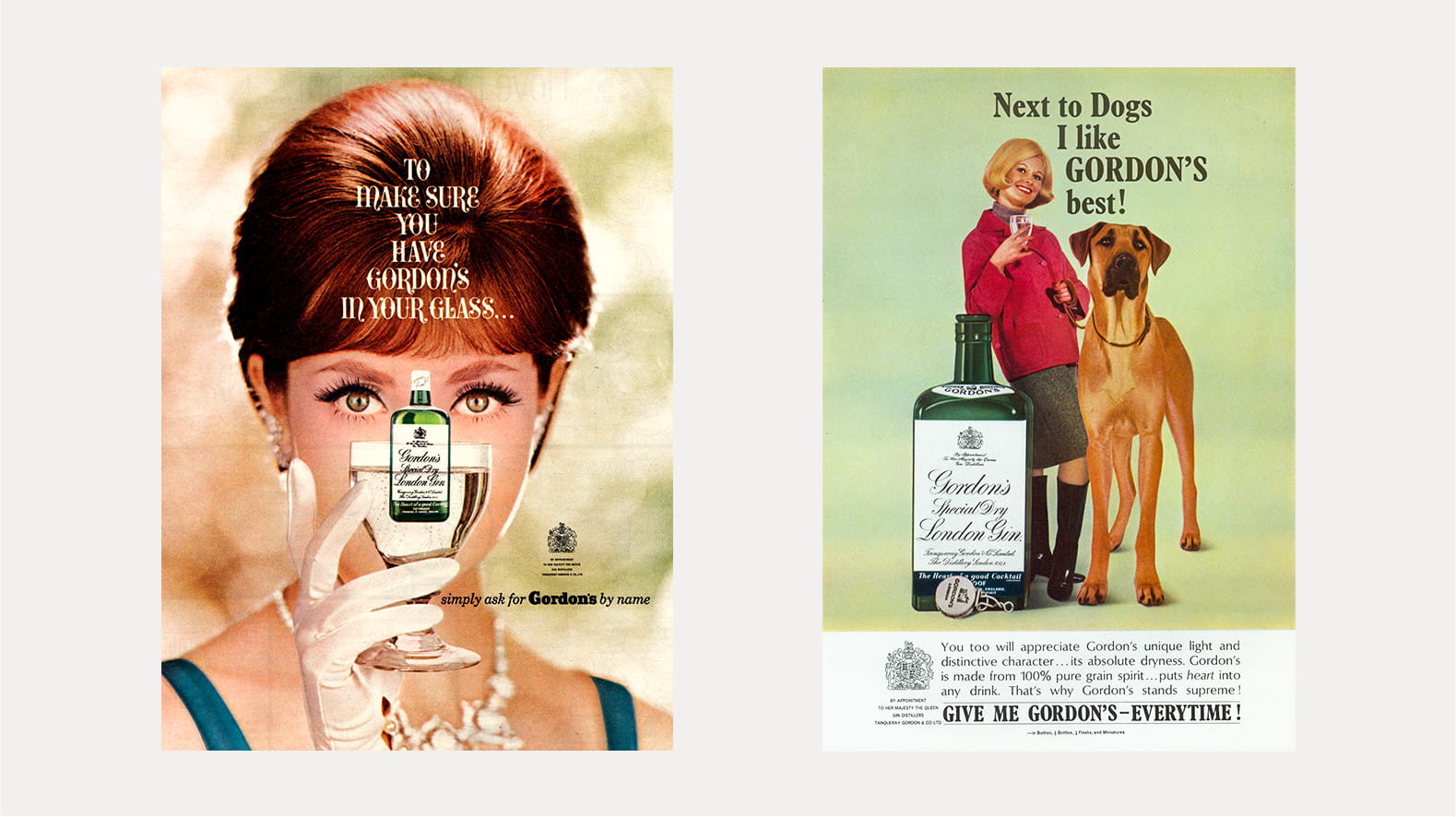 The World's Favourite Gin
By the 1960's, Gordon's had acheived the status of being the world's best selling gin brand. Gordon's was distributed the world over. Their advertising was also becoming more playful and starting to develop a distinct TOV.
2017
Gordon's Today
Gordon's continues to be the worlds leading, award-winning gin brand 248 years on; in 2016 alone our leading variant won 6 global spirits awards highlighting our never falting quality and dedication to our liquid. We continue to show how innovation is key to our brand, recently launching the new Gordon's Pink based on our recipe from the 1800's and own the leading premixed cocktail in our Gordon's & Tonic premix cans. Even with our grand history and exciting new variants, at the end of the day we are still a gin for enjoyment, and look forward to celebrate our upcoming 250 year anniversary.